It's a cloudy Monday afternoon here in Toronto, Canada. But guess what? It's Thanksgiving!
Usually my family comes over and we spend quality time together. The men drink liquor and watch movies while the women prepare Turkey Sandwiches with bacon in Salvadorean fashion. This year however it's different. While I am trying to stay cozy today, my Mama (yes, the same Mama in "Hey Mama") and my aunt with her kids are still in the hot country of El Salvador, Central America. Although they have been gone for the past 3 weeks, they finally return home Friday. This means that today I'll be celebrating Thanksgiving without my Mama. Which is quite sad however, I feel as if though I shouldn't be, because there are people outside these walls that don't have parents or even a family. Thus, brings us to my thank you rant:
Thank you marijuana for always being my outlet for when I have anxiety outbreaks or when I am extremely stressed. A simple, natural plant changed my life and opened my mind to a world; the real world might I add. And for that, I thank you Mary Jane.
Thank you Ashley, for being a great tool when I want to rip quick bowls. Thank you eye drops for making it seem less known that I am stoned in public. Thank you cologne and flavoured gum for disguising the weed smell off my clothes and mouth. Thank you Bob Marley for not only blessing the world with magnificent, mood changing music, but also because his brand of papes are the best ever and I do indeed recommend them.
I'd like to take this time and pull a Kanye, because I'd like to thank myself for having the ability to write and express myself because writing went from being an outlet to a way of life.
Thank you Sunrise Records for giving me the opportunity to see what it's like to be involved with music from a retail perspective. I will be going there this week to purchase as many items as I can, for they are closing down both Yonge store locations in Downtown, Toronto. They are currently having a 30% off everything sale until November 15, which is their last day sadly.
Thank you System Fitness for giving me my old job back. Even though I dislike what I do, I am grateful I have some kind of income.
Now it's time to dig deeper and I'd like to start off by quoting Don Corleone from "The Godfather" novel that I am reading:
"Friendship is everything. Friendship is more than talent. It is more than government. It is almost the equal of family. Never forget that."
With that being said, I would like to say thank you to FryHyde because I'd never imagine that we would be friends and even though you're trying to smoke less these days, you will always be my stoner buddy.
Thank you to Sergio a.k.a. Reckless/Struggles for teaching me how to be reckless and for being a generous guy
Thank you Derek/Mijo for he is truly a funny guy and I always have a blessed time chilling with him.
Thank you KC for always being a genuinely incredible person and for reviving the idea that I can be friends with a woman (because women in my past have ruined that notion of me trusting them.)
Speaking of which, thank you to my ex for ruining my life for the past year (which made me a better, more evolved DLP.) I'm blessed that we made peace this year and I am tremendously grateful that you are forever expelled from my life.
Thank you Dam Dam for being a brother from another mother since Grade 6 and for dealing with my bullshit all these years.
Thank you Matthew for being the single handily, most undeniably sweetest human being on planet earth. If they ever send humans to Mars, you would probably be the sweetest there too.
Thank you to Henri because every time I chill with him, he always makes me laugh and might I add, he's the only man worthy enough for the legendary "High-Knuck" greeting.
Thank you to Kenny for being one of the funniest guys I have ever met in High School and for always staying true to himself; a trait some people lack in life.
Thank you Andrew a.k.a. Steve even though he'll probably never see this post, he taught me something important. Because in High School, this motherfucker would follow me around all the time since we always had the same classes. Eventually I accepted it and took him under my wing. Then we actually became good friends and he blossomed into an enraged version of myself which is actually hilarious and beautiful at the same time. The turning point of that was when we no longer had the same classes so we went our separate ways, but I'm going to make an effort to hang out with this guy because he's actually cool as fuck.
Honourable Mentions: Thank you dope dealers for providing dope however, step it up and continue providing when a customer demands it. And to those who throw in a little extra, *stands up, applauds*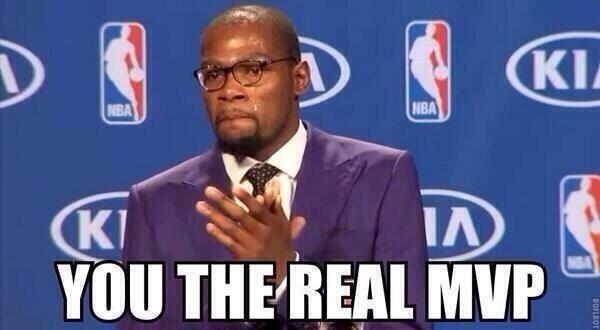 Thank you to the men out there who are sticking by their girl while they are about to have a baby. S/o to Natasha Smith who had her baby recently. I'm proud of you because I know you have been through a lot in your life and it's quite amazing that you brought life to this world. S/o to your man too, I salute you sir!
Finally, thank you to everyone who reads my blog. It's because of you guys that I am ecstatic to continue writing as a career and I am almost at 1000 views so hopefully we can attain that by the end of December.
I am thankful for a lot of things however this blog post has to end some time and therefore I am going to leave you guys with some rap music, it only seems appropriate because I am the EinsteinOfRap:
Busta Rhymes & Q-Tip ft.Lil' Wayne & Kanye West
Thank You

Common ft.Kanye West
The Food
J. Cole ft.James Fauntleroy
Born Sinner
Kanye West
Family Business
Ice Cube
It Was A Good Day

Happy Thanksgiving everyone!
-Stay Zen and Prosper
David Lazo-Pineda